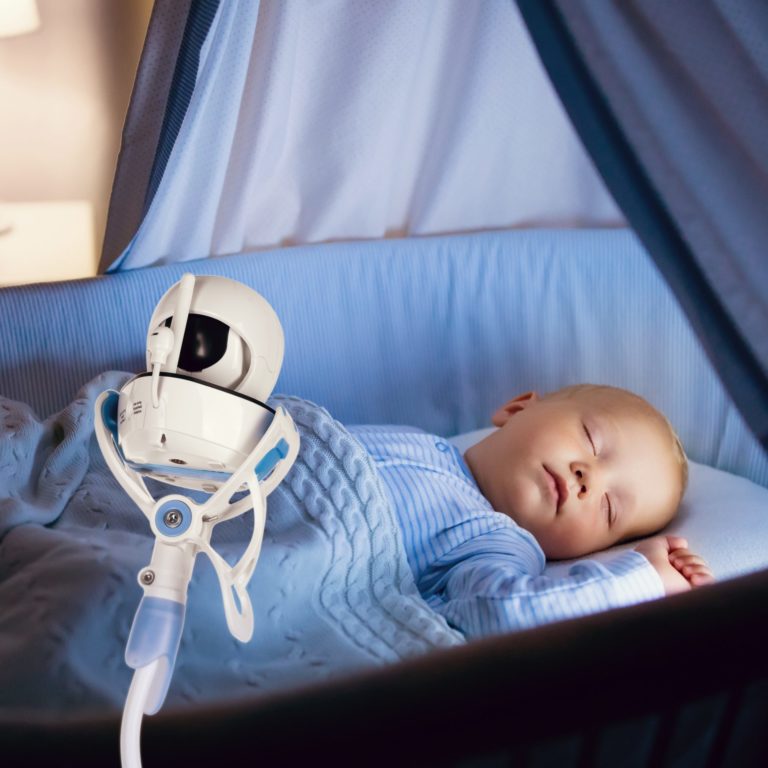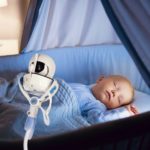 Do you hate going back again to the nursery to check on your baby, just because they've rolled out of the camera view? Are you scared of leaving the baby monitor on the edge of the crib?
Well, we have a great solution for you. This product gives you the bird's eye view of the crib, eliminating any and all blind spots. No more going into the nursery to adjust the monitor or to check on your baby because they've rolled out of the camera's view.
NUMBER ONE BOX designed this brand new product for busy moms, just like you. It's called FlexxiCam – becuase it is so flexible and holds baby camera so securely!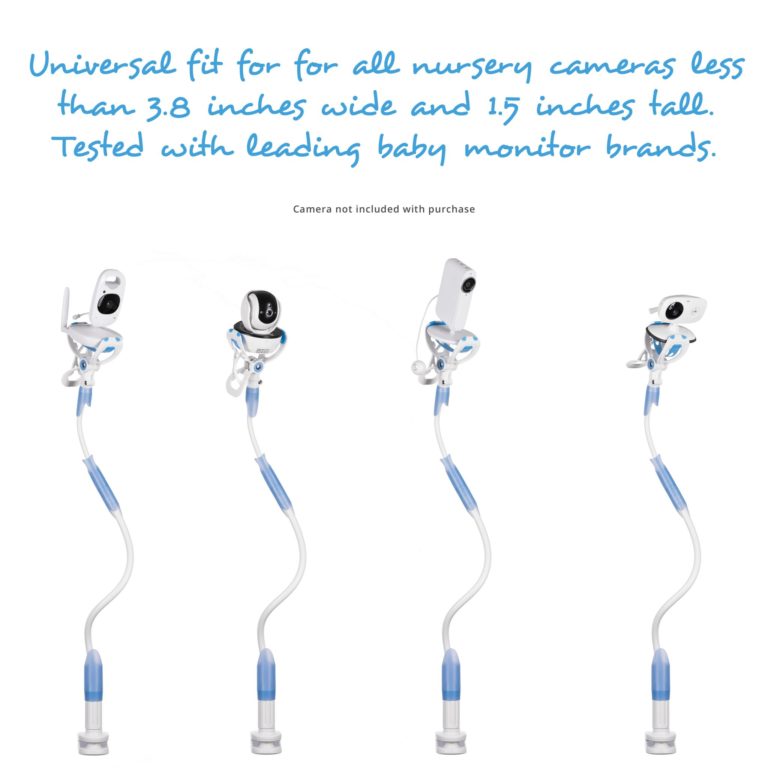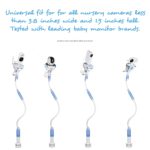 It has UNIVERSAL FIT – FlexxiCam can be used with almost any baby monitor. We've tested FlexxiCam with several leading baby monitor brands.
Another great feature of this product is that it keeps cords away from crib. There have been 9 reported infant/toddler strangulation deaths from baby monitor cords since 2004 in the USA. FlexxiCam allows you to easily and safely mount your video baby monitor away from the crib keeping the cord away from your little one. No more cords close to the crib!
Its installation is super easy. You can attach it by a clamp to any furniture in the nursery. Unlike other products, FlexxiCam does not require any drilling or sticking to walls.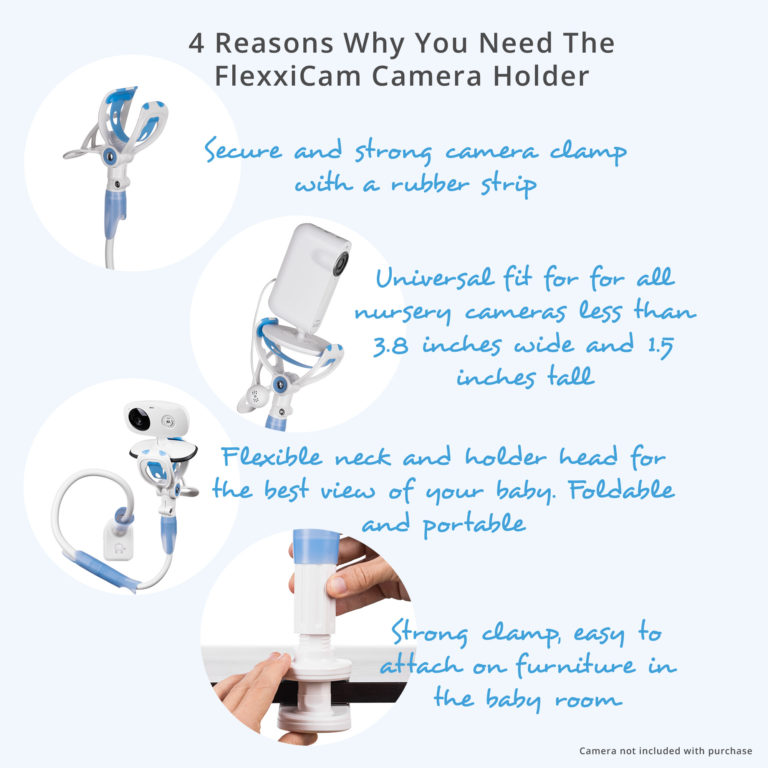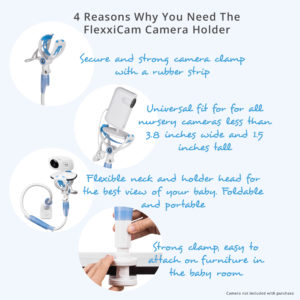 This is an amazing product that saves you time every single day and gives you the peace of mind. Most parents use baby monitors for 3-4 years with one baby / toddler. Hurry and get your FlexxiCam here: bit.ly/FlexxiCam